22-10-19 19:00 - 22-10-19 21:30
Unc Inc, Scheepsbouwkade 15, 1033 WM Amsterdam (NDSM-werf)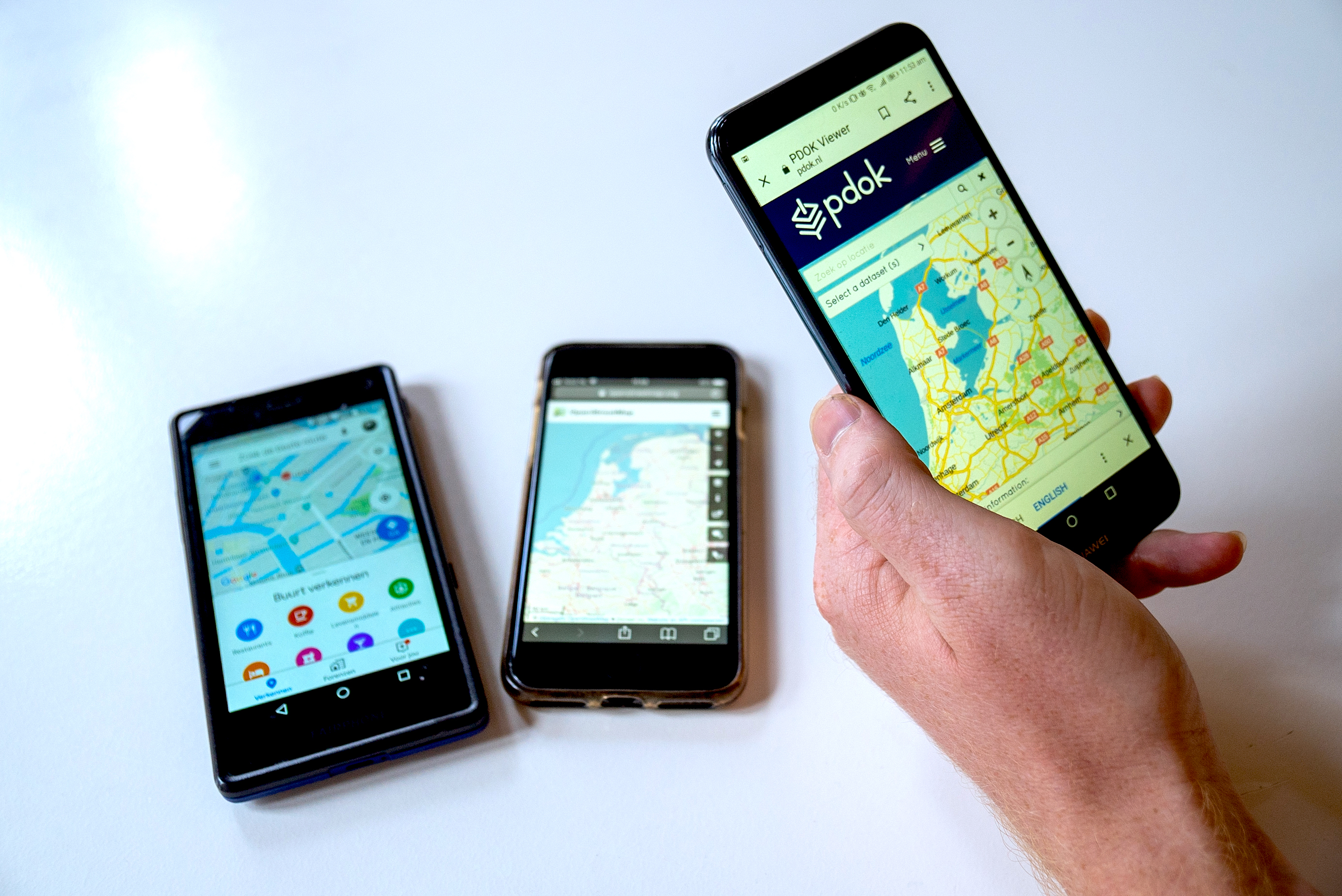 📷 Waag (BY-NC-SA)
Are you a web developer who's interested in developing websites that don't leak data to these corporate giants that built their business models on following us all around the web? Do you want to move away from a scenario where your visitors are forced to share their data with Facebook or Google? Do you want to look into open, fair, and inclusive alternatives that you can deploy as a developer?
In this informal meetup we will focus on what the consequences are of deploying Google or Facebook tools into your websites. We give an overview of alternative solutions you can use, whereby we specifically focus on mapping solutions. Finally, we get hands-on in a workshop where we start building our own maps using the open source javascript-libraries with data from e.g. the Dutch government and OpenStreetMap.
Join our meetup about mapping and geolocation applications in collaboration with Unc Inc.
Please sign up here, and don't forget to bring your laptop.
Programme
- 18:15 Doors open at Unc Inc, with pizza
- 19:00 Introduction into ethical technology with the Public Stack (Sander van der Waal, Lead Future Internet Lab, Waag)
- 19:20 Alternatives for Google Maps (Niene Boeijen, WebMapper)
- 19:45 Workshop building geolocation maps with ethical technology
- 21:30 End
Sander van der Waal will open the evening with an introduction of the Public Stack. This concept describes a collection of 'layers' of technology that you can use if you are interested in open, decentralisd and privavcy-friendly alternatives. Dividing technology in layers is a helpful way to make visilble what ethical choices underpin these layers and how we can start thinking about alternative tools and platforms. In many cases, more ethical alternatives are available and we will walk through a couple of these.
Next, Niene Boeijen of Webmapper will introduce the world of 'web mapping'. She will provide an introduction in Geo and Web Maps and will show the variety of Google Maps alternatives that are based on free and open source software and that anyone can start using. Not only are these alternatives more open and fair, but they allow for better customisation of the map so it fits the housestyle of the website better.
Next we will get our laptops out and in the hands-on workshop we will start getting more familiar with these tools with guidance by Niene. The focus will be on how you as a web developer can integrate a map into the sites you develop, built on Leaflet.js and PDOK raster tiles. For developers who are already somewhat familiar with creating these maps, Niene will introduce the more advanced vector tiles concept, and we get to business with  MapboxGL.js and Cartiqo tiles.
Background 
A murder that is being solved thanks to gelocation data from Google Maps. Maybe the ultimate break-through, but also an indication of how much Google knows about all of us. It's incredibly difficult to avoid the grip of this American tech giant, and geolocation data is an important pat of the data that Google gathers from the users of its services.
Though you can choose to not use Google products yourself, websites you visit often make use of Google Maps, which makes it much harder for visitors of those sites to not be caught in the web of data extraction. This shows that decisions that web developers make, when building these sites, is incredibly consequential.
But as a web developer you can make a different choice, and use open source technology that does not rely on Google, does not force your visitors to leave traces of their data with corporate giants, and even offers more opportunities to tailor your maps visually in line with the house style of the site.
DECODE
The evening is organizes in the context of the DECODE project, focused on decentralised alternatives to current internet applications. The project has been running for 2 years. Information systems have been developed and pilots have been done in Amsterdam and Barcelona. The mission is to subject current internet systems that have negative consequences for freedom, privacy and (digital) civil rights to critical reflection and to offer alternative solutions to users, developers and policymakers.
Sander van der Waal
Sander is the lead of the Future Internet Lab at Waag, working to ensure that human values are core to how technology and data are designed and deployed in society, based on Waag's principles of openness, fairness, and inclusivity. Sander has an educational background in computer science and philosophy, and has solid expertise and experience in open source software development, open data and knowledge, and data infrastructures.
Niene Boeijen
Niene is a full stack web map developer at Webmapper. She develops en designs several maps of the Netherlands; from geo-data processing, back-end, front-end applications and the cartographic map design. She has a lot of experience with open geo-data from the Netherlands and Open Street Map. Skilled in PostGIS, Qgis, MapboxGL.js, JavaScript, Leaflet.js D3.js, Inkscape, Gimp and Linux.
Everything she does is with a creative focus: from data analysis to visualization on the web.  Strong arts and design professional with a Master's degree focused in Geographic information Science from Wageningen University. Always looking for interesting topics and developments in the geo-community as an experienced Event Organizer for Maptime the Netherlands. Recently she is giving workshops and lectures on a regular basis.
Unc Inc
Unc Inc envisions a world in which business and idealism go hand in hand. That is why Unc Inc was founded: to incorporate the uncorporate. Now that the transition is in full swing, it is time to accelerate. This is why Unc Inc help purpose-driven brands with digital innovation.
Webmapper 
Webmapper creates interactive cartographic data visualizations. The agency provides solutions on the cutting edge of geo-information, web technology, cartography and design. By combining location with design Webmapper makes information accessible for a wider public.
Standard for Webmapper: working with open source software and sharing knowledge. In a fast changing world, accurate, up-to-data, real-time data en reliable information is becoming more and more important. For Webmapper, geo location is the key to make information accessible. By combining information with strong designs, Webmapper brings visual solutions that work.
This project has received funding from the European Union's Horizon 2020 research and innovation programme under grant agreement No. 732546.