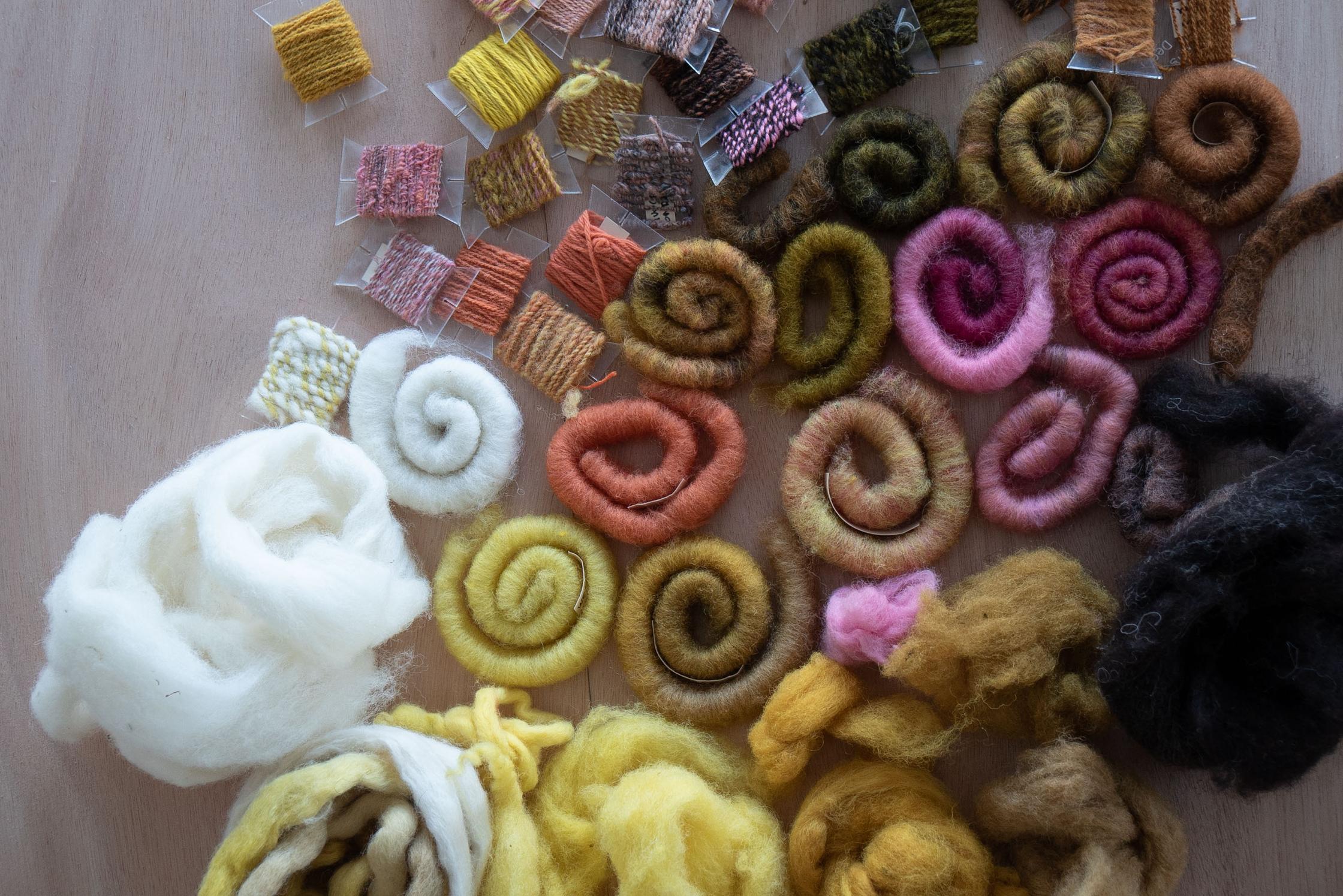 2022-05-02T15:00:00+02:00
2022-05-02T19:00:00+02:00
Wool Mondays #1: Local ecosystems
Are you interested in exploring opportunities and challenges of wool, its colouring and making of yarn? Do you want to know what research is being done by other Labs elsewhere in Europe? Join Waag's TextileLab Amsterdam physically with three experimental sessions and talks dedicated to this wool ecosystem. We seek to explore sustainable and circular wool cycles at the scale of laboratories, together with other labs from the European project shemakes. 
The offline workshops at TextileLab are fully booked, but it's possible to join parts of the program via the livestream.
Register for the (offline) waiting list
Join us for the three-part Wool Mondays! Every week, we will look at wool from a different lens to shape our collective explorations: Place, Design and Make. On Wool Monday #1, we will investigate local ecosystems (Place), followed by Wool Monday #2, where we'll experiment with practices around sustainable natural dyeing processes (Design). To conclude, on Wool Monday #3, we will develop open-source tool-making to create what we call Little Wool Factories (Make). You can also choose to come to one specific Monday, but we recommend to join the complete series.
With Wool Mondays, we invite you to discover and dig into one wool-related topic at a time through talks and hands-on workshops. The events aim to inspire, connect and give concrete insights that will help foster local wool ecosystems driven by art, design and care. 
Wool Monday 1: Wool Ecosystems (Place) 
The first Wool Monday consists of two parts and you can choose if you join both, or only one part. From 15.00 to 17.00 , we will present and explore local wool ecosystems in the various places in which shemakes labs operate. It's an opportunity to discover research into wool done and presented by the nine labs and to understand possibilities and challenges in the different European countries, and how these are reflected in their research and activities. 
During the second part of this event from 17.00 - 19.00, we will focus on wool in the Netherlands by getting to know each other and our (desired) connection to wool. Sanne Muiser will take us on her journey from being a designer to also learning to be a shepherd, and what she learned from being with her herd. Mariana Anacleto will share her interest in wool and spinning and the connection to women throughout history.
Programme
14.30 hrs.       walk in
15.00 hrs.       PART I  
16.30 hrs.       walk in
17.00 hrs.       PART II 
19.00 hrs.       end 
About the speakers
Sanne Muiser works at the intersection of art, design and research. Sanne is recently trained as a shepherd to research the relationship between wool, sheep, soil and environment. The research resulted in thick natural wool felt from the Kempisch Heideschaap. With her studio, Studio Pluis, she focuses on sustainable use of the (natural) fiber by using the needle felt technique. At the moment Sanne is working on the visual translation of the knowledge she has gained during her practical studies as a shepherd, which will result in an exhibition.
Explorative spinner Mariana Anacleto is a Lisbon-born researcher and explorer of craft based in Amsterdam. Having specialised in textiles and circularity during her studies at AMFI, she now explores the intersection of traditional knowledge and sustainable innovation with the goal to merge back human and nature. Her latest research on spinning in Europe uncovers a multi-layered history where pagan mythology, gender economics and sorority meet. At the same time, it speculates their influence on the spinning panorama of today and their repercussions on the textile waste crisis. 
About shemakes
Shemakes aims to empower future female innovators of the sustainable fashion industry through inspiration, skills and networks. This project is funded by the European Commission as part of Horizon 2020.
>> Stay updated: subscribe to TextileLab's newsletter!