DIY finger splint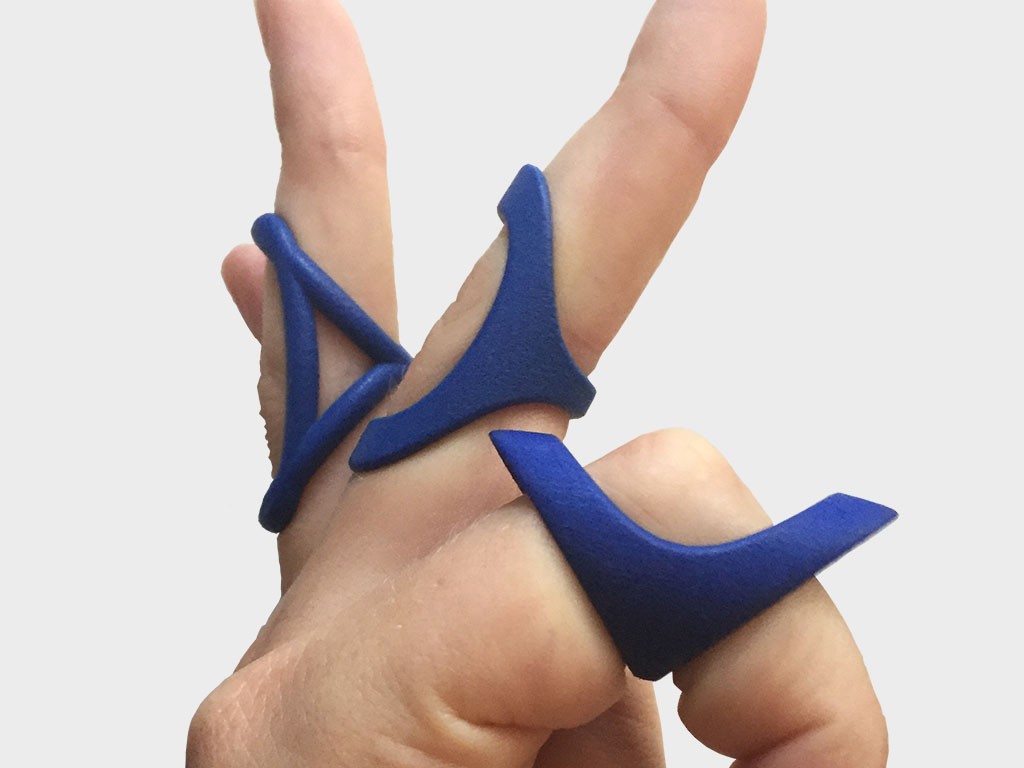 Suffering from a malformed or painful finger? In many cases, a finger splint can help. But to function properly, a precise fit is required. 
Custom-fit medical care: can these finger splints be 3D printed maybe? Designers, developers and engineers of our Creative Care Lab researched this. Within the MakeHealth programme, they developed a new finger splint application. With a digital measuring device, patients measure their own finger. The computer creates an exact 3D model, that can be printed on (professional) printers. The result? A perfectly fitting, tailor-made finger splint.
The Creative Care Lab of Waag is looking for practical DIY solutions in healthcare, among others with the aid of digital fabrication. The 3D printed finger splint was a creation of the University of Applied Sciences students Twan van Dam en Felix van Balgooi, designer Mickael Boulay, software developer Taco van Dijk and biomedical engineer Ida Poortinga.
The finger splint was part of the exhibition 'The Making of Your World' at the Dutch Design Week 2016. Developed within the COMMIT research programme.