9-9-20 09:00 - 13-9-20 23:59
JKU Campus Linz & 120 other locations worldwide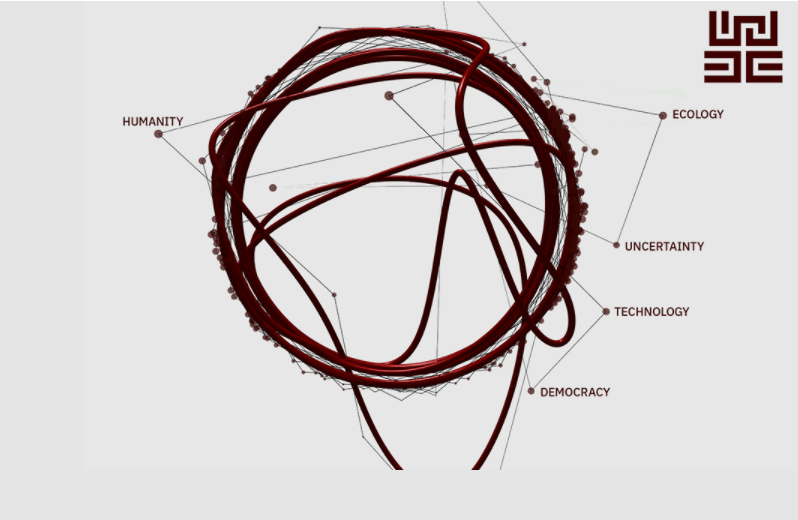 📷 Ars Electronica (©)
This year, Ars Electronica 2020 is taking place in Kepler's Gardens! From 9 to 13 September 2020, the yearly festival will take place simultaneously at the gardens of JKU Campus in Linz, in the Linz city center, and in over 120 locations worldwide. The festival will thus consist of a physical programme in both Linz and at partner institutions of Ars Electronica, including Waag, and through an online programme.
Hardly any other phrase has been used so often in recent months as that the world will be a different place after this crisis – prophetically, often as a glimmer of hope, more often as a threat. Is this true, and if so, what will be the changes? This question is the focus of this year's Ars Electronica.
The festival itself is becoming a journey – a journey through 'Kepler's Gardens'. A journey through the networked biotopes and ecosystems in which people all over the world are working to develop and shape our future, and in these days that means above all working to save our future. A journey to and with many committed communities that have already begun not only to think about the current problems, but to work on concrete ideas, actions and solutions. Places, initiatives and institutions where artists and scientists work together, challenge society and try out new alliances and forms of cooperation.
So 'Kepler's Gardens' is not only the name of the new festival venue in Linz, which will move from the Postcity to the Kepler Gardens on the well-equipped JKU campus and transform its beautiful and extensive parks into an extraordinary festival site. 'Kepler's Gardens' is also the metaphor for the organizational principle of the festival in a global lockdown: a festival that will not dive into the network and disappear there, but will emerge from the network and manifest itself in many places around the world, distributed and networked.
With this simultaneity and duality of local-physical and globally networked events, Ars Electronica will once again become an exciting experimental laboratory and prototype for a next-level networking that will focus primarily on new forms and possibilities of fusion and coexistence of analog and digital, real and virtual, physical and telematic proximity.
More information on the programme and how to partake will follow soon on this page!
Waag and Ars Electronica work together as a part of S+T+ARTS. This project has received funding from the European Union's Horizon 2020 research and innovation programme under grant agreement No 732019.