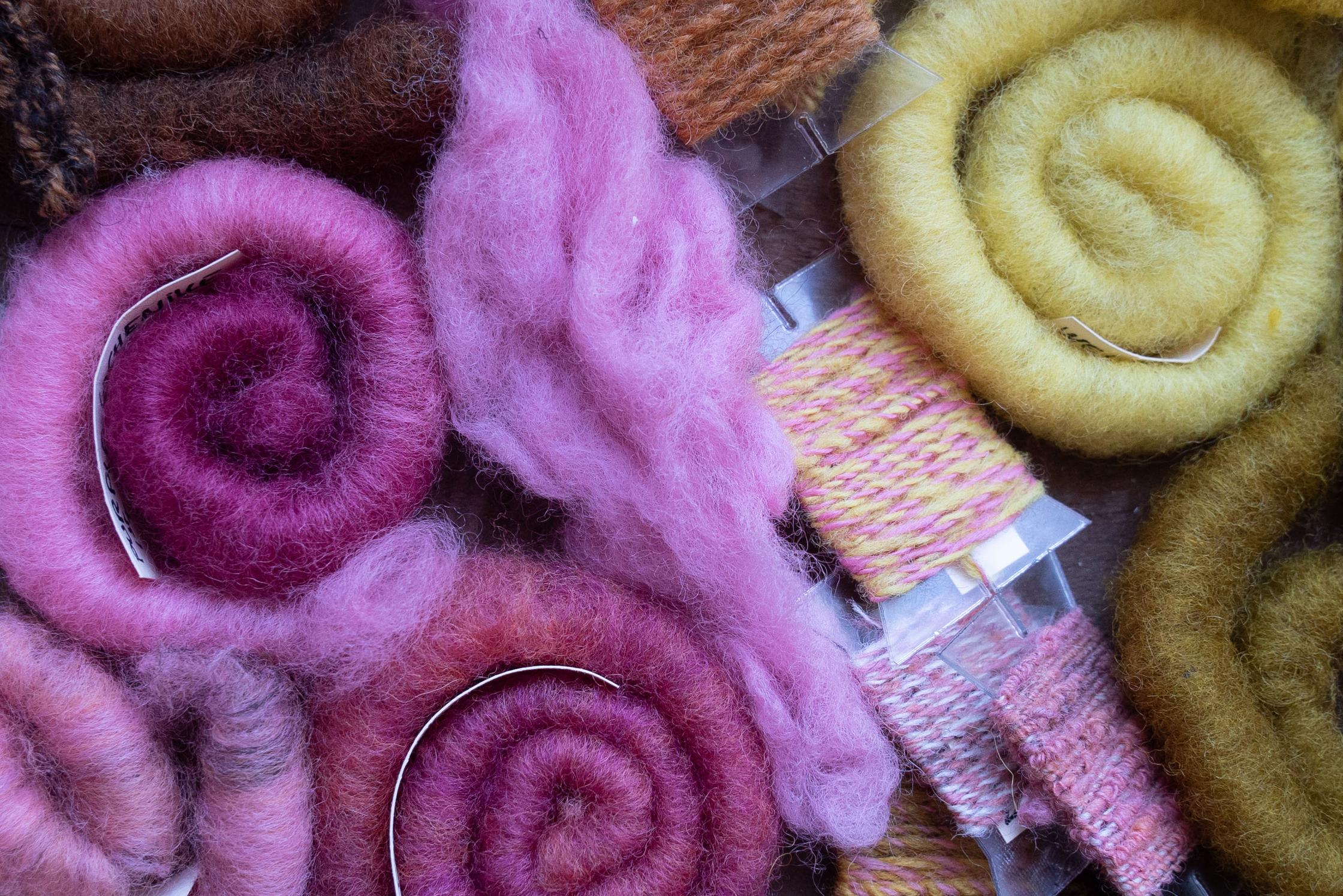 2022-05-16T15:00:00+02:00
2022-05-16T19:00:00+02:00
Full! Wool Mondays #2: Coloring wool
Are you interested in exploring opportunities and challenges of wool, its colouring and making of yarn? Do you want to know what research is being done by other Labs elsewhere in Europe? Join Waag's TextileLab Amsterdam physically with three experimental sessions and talks dedicated to this wool ecosystem. We seek to explore sustainable and circular wool cycles at the scale of laboratories, together with other labs from the European project shemakes. 
Register now for the Wool Mondays! Every week, we will look at wool from a different lens to shape our collective explorations: Place, Design and Make. This week, we'll experiment with practices around sustainable natural dyeing processes (Design). To conclude, on Wool Monday #3, we will develop open-source tool-making to create what we call Little Wool Factories (Make). You can also choose to come to one specific Monday, but we recommend to join the complete series.

The offline workshops are full, but it's possible to join part of the workshops via the livestream.
Register for the (offline) waiting list
Register for the livestream

With Wool Mondays, we invite you to discover and dig into one wool-related topic at a time through talks and hands-on workshops. The events aim to inspire, connect and give concrete insights that will help foster local wool ecosystems driven by art, design and care. On Wool Monday #1, we investigated local ecosystems (Place).
Wool Monday 2: Coloring wool (Design) 
On the second Wool Monday, we will put various sustainable natural ways of dyeing and printing on wool into practice. We aim to understand and discover sustainable color streams for our local wool ecosystem. The workshop starts off with an introduction to sustainable coloring at a lab scale and gained insights of the research presented by three shemakes labs. 
For the second part, the labs will conduct parallel activities. In Amsterdam, we will explore the chromatic options offered by local plants and dye dutch wool. You can choose to look at local plant dyes for a full chromatic scheme - starting from red, blue and yellow, as well as playing with natural patterns through eco-printing for texture. The third option is wood dyes and barks, exploring the more rural lab contexts. 
Join us in the Waag to learn with us and explore the surprisingly beautiful palette of colors that our area offers us!
>> Stay updated: subscribe here to TextileLab's newsletter!
About shemakes
Shemakes aims to empower future female innovators of the sustainable fashion industry through inspiration, skills and networks. This project is funded by the European Commission as part of Horizon 2020.