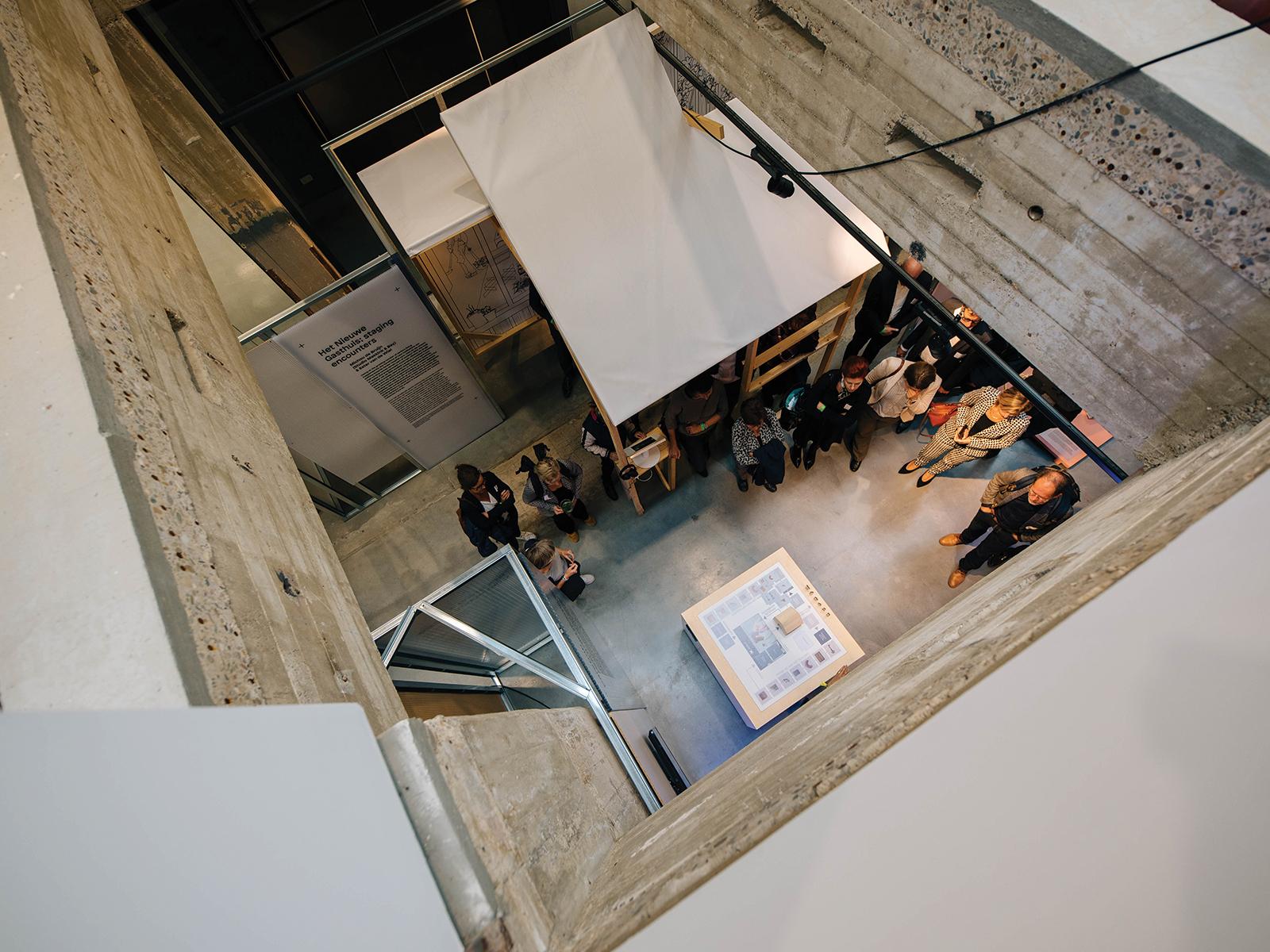 2018-10-20T10:00:00+02:00
2018-10-28T18:00:00+01:00
Waag @ DDW2018
Waag is present at Dutch Design Week 2018 in Eindhoven, as part of the Embassy of Health. With the exhibition Chronic Health we show how we can shape care together. Additionally we will host MakeHealth Live sessions and several public events.
Exhibition 'Chronic Health: If not us then who?'
The 21st century is an era in which the technological possibilities are unprecedented, and we are seeking to live healthily and happily longer than ever before. We stretch life at the beginning and at the end.
The Embassy of Health at the Dutch Design Week 2018 shows how we can shape healthcare together. We show how healthcare products or services do not stand on their own, but interact within a complex care environment. To design this properly, empathy is needed, and to work together.
The exhibition immerses visitors in an interactive environment, allowing them to experience what the role of design for healthcare is and can be: both now and in the near future. More information.
MakeHealth Live
From 24 - 26 October everyone is welcome to work on an open design care application during MakeHealth Live. Visit the open lab in the exhibition 'Chronic Health', in which citizens, care professionals, designers and makers work on the design of open design care applications.
More information.
Programme and events @DDW2018
The partners organise a dozen substantive sessions, part of which is open to the public and part is expert meetings. Additionally several speakers from Waag are present during events and meetings during Dutch Design Week.
Monday 22 October:
The session 'Designing a community of Care' organised by Waag are held in collaboration with the Creative Industries Fund NL.

Thursday 25 October:
Big Data & Health: NWO and the Creative Industries Fund NL organise this meeting in which it will be investigated what designers can contribute to the detection and prevention of cardiovascular diseases.

Saturday 27 October:
DDW Live - Relocation: Designing habitual space
Miha Turšič will discuss how do we design space in areas that are overpopulated, and how do we utilise areas that are inhabitable.
About the Embassy of Health
The Embassy of Health encourages creative and disruptive thinking to support citizens, patients, healthcare professionals and policy makers in their role to understand and fulfill the possibilities of design for the future of healthcare. The embassy is an open platform for participation in healthcare and stimulates cross-over collaborations in health care. The starting point for design in healthcare is empathy; the ability to see and experience through the eyes of another. In this way we design meaningful products, services, experiences and systems that are person-oriented. In addition, the ethics of designing for healthcare is a point of attention for the embassy.
The Embassy of Health is a platform for exploring new, person-oriented ways of addressing health and well-being challenges based on design thinking and design research. The unique partnership between six Dutch organisations - VanBerlo, Waag, Philips, Maxima Medical Center, Dutch Design Foundation and U CREATE - brings together diverse perspectives in the cross-over area of ​​technology, design, science, art and healthcare.