Dutch Design Week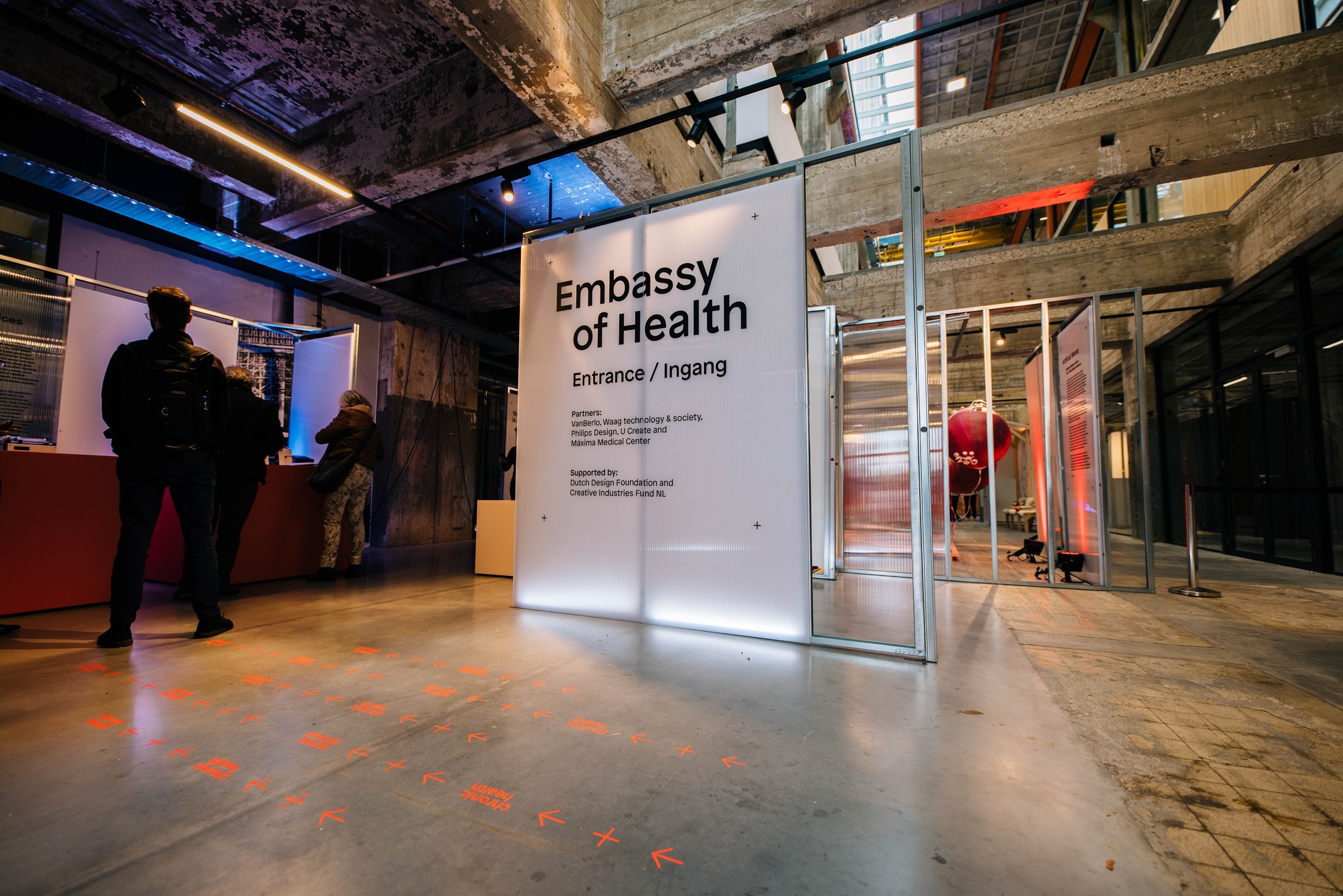 Waag is a regular guest at the annual Dutch Design Week (DDW) in Eindhoven. We curate exhibitions and organise part of the programme or participate in the programme. Our main focus is the future of healthcare with the Embassy of Health. 
Design for the future
DDW is one of the largest design events in Europe. In more than hundred locations across the city, DDW organises and facilitates exhibitions, lectures, prize ceremonies, networking events, debates and festivities. DDW is different from other design events, because it concentrates on the designs of the future. Although during the event every imaginable discipline and aspect of design is on offer, the emphasis is on experiment, innovation and cross-overs. Exceptional attention each year goes to work and development of young talent.
Embassy of Health
As healthcare becomes increasingly complex, a more comprehensive approach based on new forms of collaboration is more vital than ever. In the Embassy of Health, Waag technology & society, Philips Design, Máxima Medisch Centrum, U Create, DDF and the Creative Industries Fund NL address the central question: What will happen if the hospital of today no longer exists? Where will healthcare be provided, and how? What impact will this have on the healthcare landscape? What role will we play in healthcare? What will the relationship between healthcare professionals, patients, citizens and others look like? And what is the role of designers in shaping the future of healthcare? With the exhibition Chronic Health: It's only human?, the Embassy of Health highlights the power of design to lead the healthcare transition.