Fairphone Design Challenges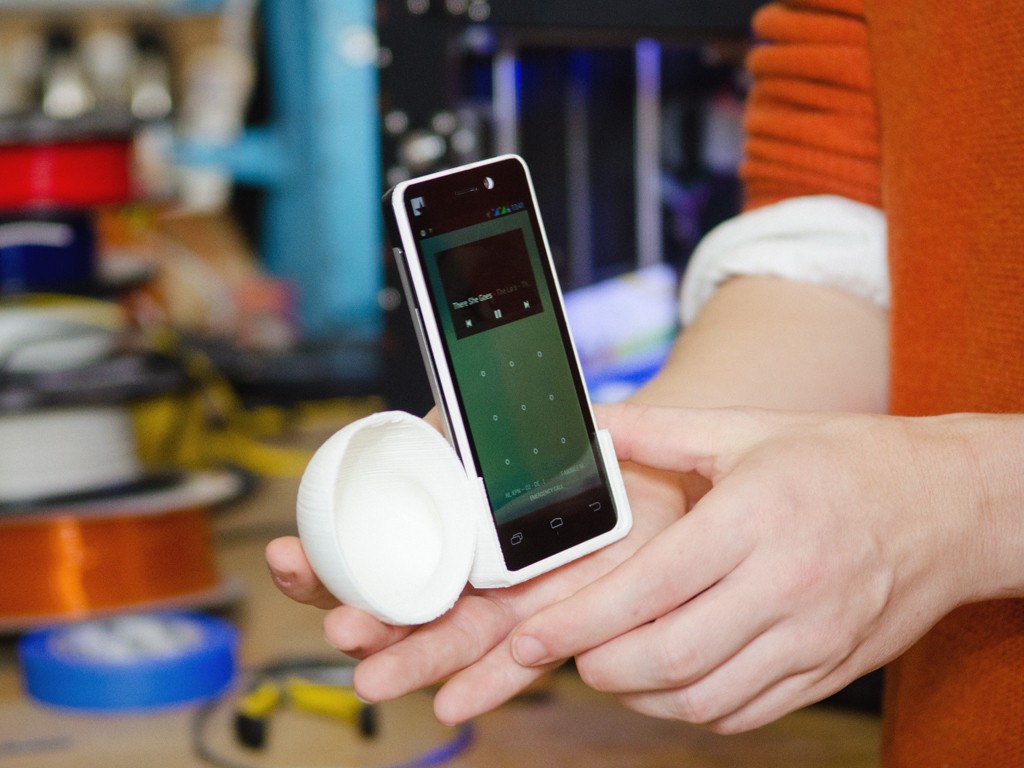 Waag and Fairphone organized a design bootcamp in 2013 and an accessory design challenge in 2014. The bootcamp focused on the complexities around mobile phone design, production and the supply chain. During three days, design teams worked towards proposals and prototypes for the fair phone of the future. On the last day, collaborative guidelines for the fair phone of the future were published. The bootcamp closed with a release party where an exhibition of the prototypes was presented to a larger audience and the press.
Fairphone Open Design Bootcamp
There were three design challenges to choose from:
A DIY Fairphone: What is the role of end-users if they can locally produce their own phone in a Fablab? And what does this mean for the design?
A phone that feels fair: How can you let the user experience that a phone is open and fair? What does this mobile phone look like? How do people interact with it and what do they experience?
A phone that lasts: How can you make mobiles phones more sustainable in use, re-use and recycling?
Students of the Willem de Kooning Academy used some of the concepts in their Open Design Minor.
Fairphone Accessory Design Challenge
In 2014, Waag, Fairphone and Schrijf-Schrijf launched a design challenge for a 3D printed phone accessory that enhances the use of your Fairphone in your daily activities, aimed at designers and students with 3D design skills. Designs were submited at the opendesigncontest.org website, the finalists were awarded with a two-day masterclass by Ultimaker expert Joris van Tubergen as well as € 100 credit at 3D Hubs. Waag published a report on the masterclass.
About Open Design
Open design is design where the makers allow for free distribution and documentation, and agree with modifications and iterations of the designs. Open design is based on trust in others, iterating on the data that is exchanged, and taking responsibility for the products that are made and used. By sharing information, also culture is exchanged. The open design philosophy is similar to the developments in for instance open source software.