Good Game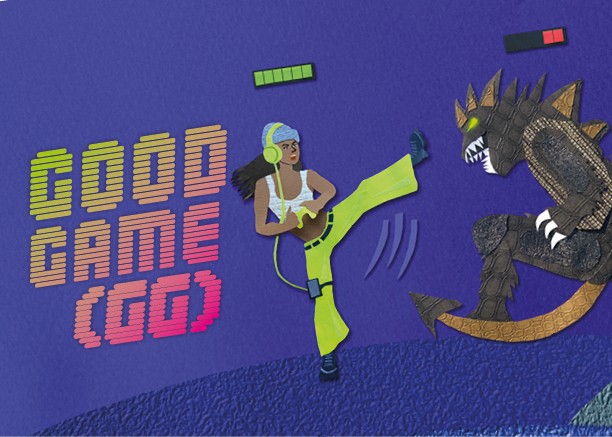 In the musical theater performance Good Game, young gamers themselves give insight into the added value and pitfalls of gaming. The performance takes you into the experiences of a diverse group of young gamers and gives you a gaming experience in real life.

The game world is infinitely rich. Start up a game, and within seconds you are in another era, taking your first step on another planet or stepping into somebody else's shoes.

Professional musical theater makers from Het Geluid Maastricht, Studio 52nd and the Asko|Schönberg ensemble are collaborating with Waag and a group of young gamers on texts and compositions for this live musical theater performance. 

What does Waag do? 

Waag guides young people in creating musical excerpts using various technologies. By getting hands-on with music technology themselves, they learn technological and musical skills. Composing music through software is ideally a metaphor for learning code (programming language).
The premiere

On Friday, December 9, at 7:30 p.m., the performance Good Game will premiere at Theater De Krakeling in Amsterdam-West. Furthermore, the performance will tour schools and theaters throughout the country.