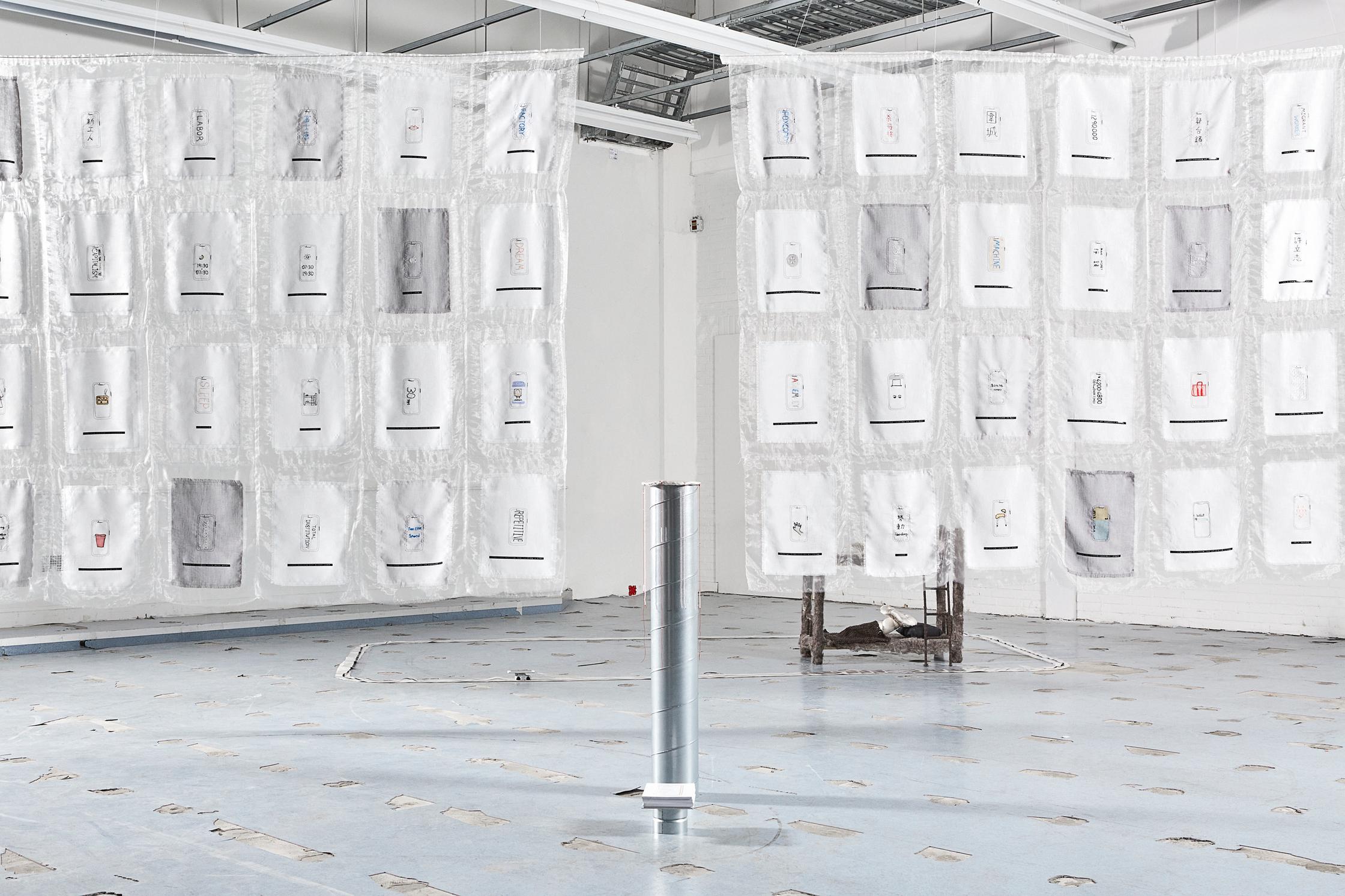 2023-09-14T11:00:00+02:00
2023-09-17T16:00:00+02:00
Waag x GLUE Amsterdam
Waag will open its doors from 14 to 17 September this year during GLUE, a four-day design tour in Amsterdam. Like the other partners of GLUE, Waag Futurelab stands for societal commitment in the design world. So, prepare to hear a new sound! After all, art, creativity and design are desperately needed to shape the future of the Netherlands, as our director Marleen Stikker wrote earlier in this pamphlet.
During GLUE, you can visit various locations throughout the city. Check the map with participating venues. The exhibition at Waag is open to visitors from 11:00 to 16:00 hrs every day. On Thursday 14 September, you can visit the Local Color meetup starting at 17:00 hrs. On Friday 15 September, join us for drinks and an artist talk on material making and circularity at 17:00 hrs. 
Exhibition
The exhibition at Waag will focus on production. Production processes today are often industrial and they are spread over several countries. They release harmful substances and generate a lot of waste. This is harmful for nature, people and the environment - and it can be done differently. At Waag Futurelab, during GLUE you will see art and design projects that question large production processes, reinvent them and propose alternatives.
Partaking artists at Waag Futurelab: Found Objects (Fiction Factory, IAAC, Jesse Howard & Inigo Puerta Uranga), Digital Weaving (Gareth Neal & The New Raw), Remix El Barrio, Holly Krueger, Lisa Konno, Chen-Yu Wang, Studio Osdorperban, Margherita Soldati, Shin Yang.
Local Color meetup: Present Past, Possible Future
Thursday 14 September | 17:00 - 19:00 hrs
With Local Color, Waag Futurelab aims to connect local stakeholders and creates sustainable flows and production alternatives within the city. Together, we grow plants and stimulate a culture of care and collaboration. Interested? Then join our exploration! 
After an introduction by Waag's TextileLab's co-founders Cecilia Raspanti and Ista Boszhard, Cecilia Raspanti and historian and graphic designer Huibert Teekens will guide you on a walking tour around the Nieuwmarkt - a neighbourhood that holds a rich textiles history and a lot of dye plants to be discovered. They will show us that we need the knowledge from the past and present, in order to innovate the future.
Read more about the Local Color meetup
Artist Talk: Materials, Artistic Experiment & Circularity
Friday 15 September | 17:00 - 21:00 hrs
On Friday, 15 September, you are cordially invited to join us for a S+T+ARTS evening at Waag Futurelab, where we will explore the themes of circularity, artistic experimentation and materials. At 17:00 hrs you can join us for drinks, and from 17:30 hrs onwards different artists will talk about their work and artistic process. With Foteini Setaki of Rotterdam-based The New Raw, Margherita Soldati, Fiction Factory and Jesse Howard.