Open Design Now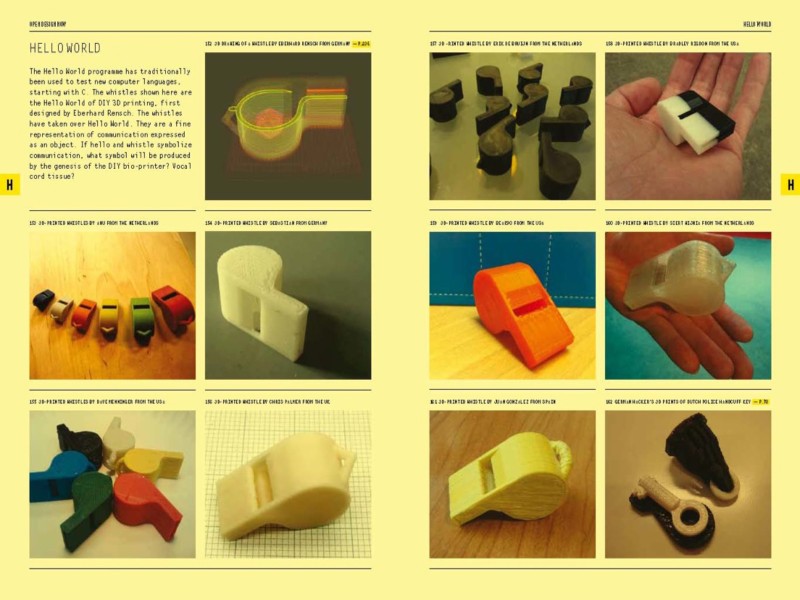 In 2011, the book Open Design Now: Why Design Cannot Remain Exclusive was published. This publication examines current developments in the emerging open design movement and looks ahead to its future.
The book features 16 essays, 21 case studies, a 72-page Visual Index and 20 provocative "adverts". Key figures from the world of open design tell us what's changing at the production and distribution level, which consequences and possibilities open design presents for the profession, and what design's social significance is today and will be tomorrow.
Why design cannot remain exclusive
The dramatic rise in accessibility of cheap computer-driven production techniques is one of many new developments designers face and a main reason why design cannot remain exclusive. Open design "will change everything for everybody", Paul Atkinson argues in Open Design Now. While it is not yet entirely clear how, the book's tone is positive and socially engaged. The attorney Andrew Katz suggests that designers will profit from a "social approach to creativity". Professor Joost Smiers argues against copyright and bestsellers and in favour of "well-sellers".
Designers
Open Design Now, the first survey of open design, traces its roots, identifies the forces driving it, and peers into its future. Designers, of course, have their say. Some of open design's first practitioners explain how they use the model to work and earn money. Joris Laarman argues that the modernists would have embraced open source if they had had the option. He acknowledges the revolutionary power of the changes and predicts a future in which anyone will be able to download his designs. And Renny Ramakers of Droog Design tells of her plans for downloadable Droog.
Initiators of the book
Premsela, Creative Commons Netherlands and Waag, which conceived the book, represent three complementary perspectives on the subject. Our respective emphases – design, sharing and innovation – came together in a natural way in the joint (Un)limited Design project, begun in 2009. The first (Un)limited Design Contest (now renamed as Open Design Contest) was intended as an open design experiment. Entrants could submit product designs on the condition that they shared their digital blueprints so others could modify and improve their designs or manufacture them using Fablabs. Creative Commons licenses allowed entrants to share their designs without relinquishing copyright. The contest elicited innovative and imaginative designs and led directly to the publication of Open Design Now.
Open Design Now: Why Design Cannot Remain Exclusive was made possible in part by Dutch Design Fashion Architecture. The content of Open Design Now was gradually published online and is since 12/12/2012 for 100% open. In 2013 a Japanese edition was published, with extra cases on Japan.