Co-creation navigator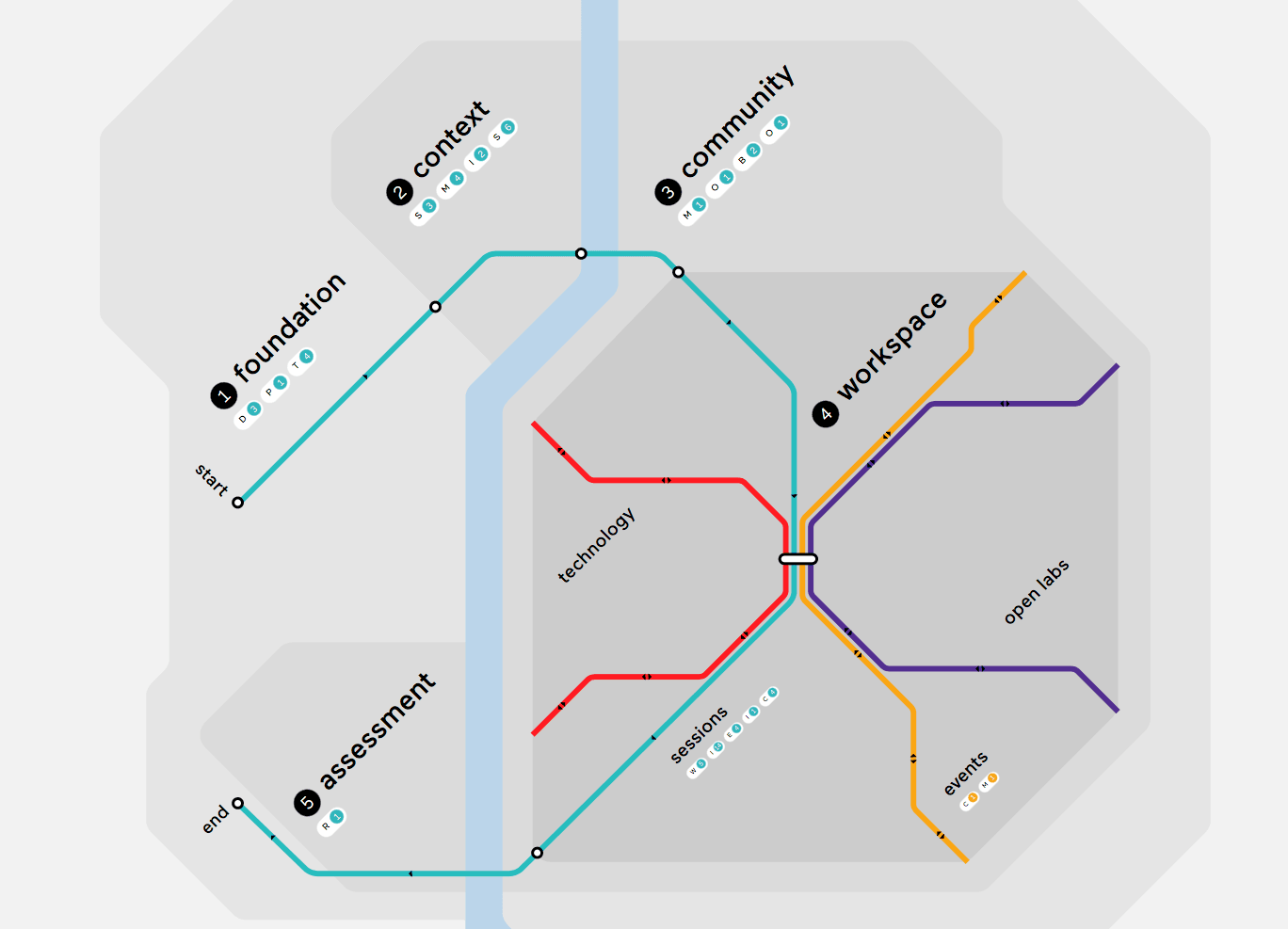 Co-creation is a powerful way to deal with 'wicked problems' and innovate your professional practice. The co-creation navigator will help you perform at your best as it guides you through the different stages of co-creation, from preparation to execution. With just a few minutes a day, you will learn how to build your team, how to get in the right frame of mind and how to remain innovative throughout the co-creation process. 
The Co-creation navigator uses the metaphor of a subway map to guide you on your journey through the different stations of a co-creative process.
Why
Any project that is too complex for a simple top-down approach can benefit hugely from co-creation. There may be many interdependencies, or different stakeholders that might not be able or willing to articulate their position, a context which is subject to sudden change. Co-creation will give you a better understanding of the problems you're trying to address and of all stakeholders involved. It will ensure that your project has the buy in from everybody involved. In this context, many organisations and professionals are looking for ways to implement a co-creative approach.
Who should use the co-creation navigator
Professionals wishing to engage in co-creation with a diverse group of stakeholders. First timers will learn about co-creation (methods and mindsets) and people more experienced in co-creation can explore new methods (and in the future add and share their own preferred methods).
The Co-creation Navigator is currently in open development, and being co-created with practitioners in a wide range of professional contexts. Several European research trajectories have contributed to the development of the navigator like: Cities for People, Big Picnic, Mobility Urban Values & Civitas.