Making Sense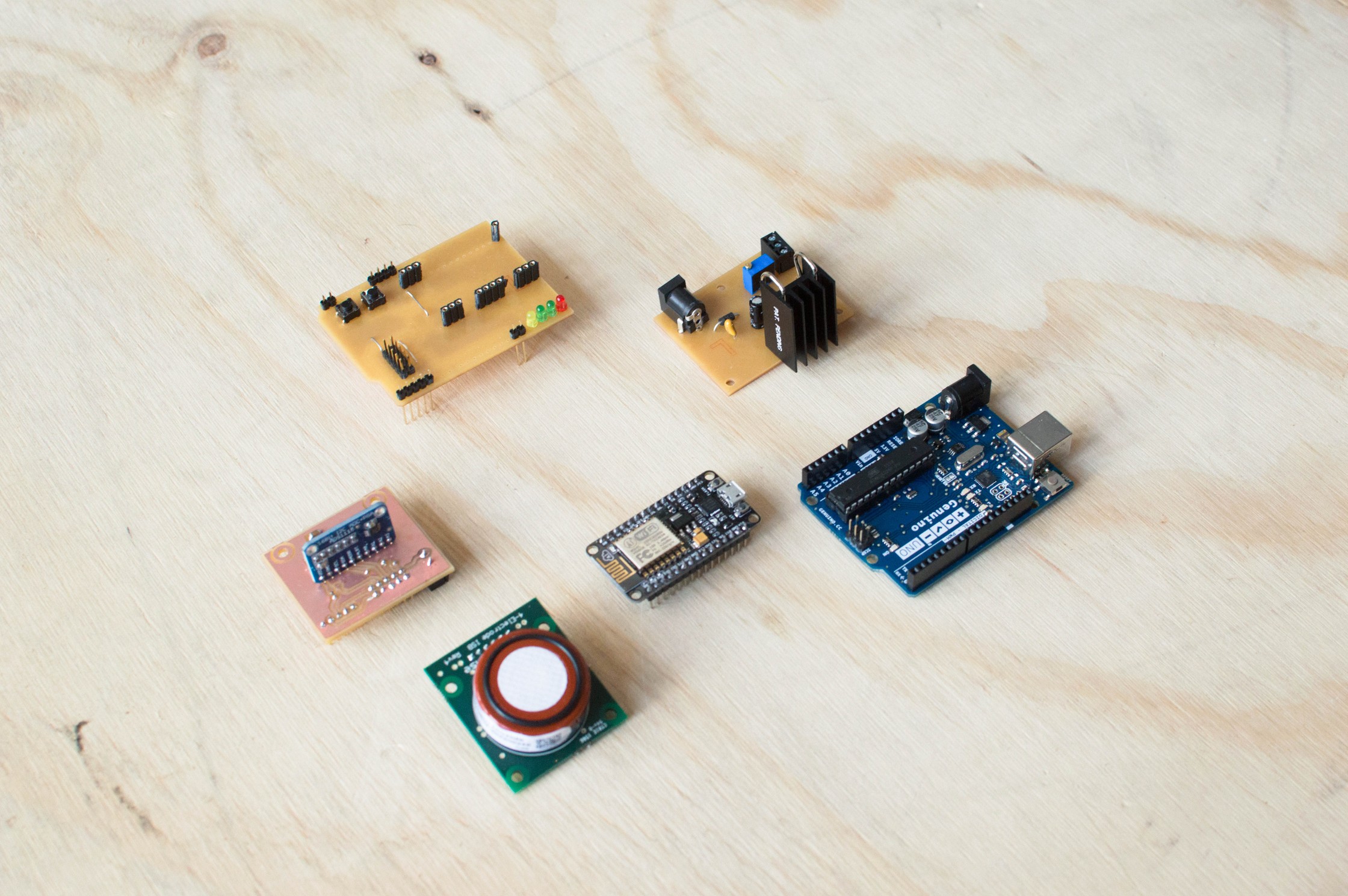 De opkomst van Fablabs en andere makerruimtes creëert nieuwe kansen voor door de burger aangestuurde innovatie, in domeinen variërend van open hardware tot digitale fabricage, community-software en participatieve waarneming.
In de afgelopen vijf jaar hebben de brede beschikbaarheid van open hardware meetinstrumenten, de oprichting van platforms voor online gegevensuitwisseling en toegang tot makersruimtes het ontwerp van goedkope en open-source sensoren bevorderd, die burgers kunnen gebruiken om milieuonderzoek aan te gaan. Door collectief hun omgeving te meten en te begrijpen, kunnen burgers zich bewust worden van hoe hun levensstijl het ecosysteem beïnvloedt en worden geïnspireerd om meer duurzaam gedrag aan te nemen.
Officiële instanties meten doorgaans omgevingskwaliteiten met netwerken van hoogwaardige sensoren, en de resulterende gegevens worden geanalyseerd om beleid en voorschriften te informeren. Tegelijkertijd zijn burgers, met uitzondering van extreme gevallen zoals smogverontreiniging, vaak niet op de hoogte van de gezondheidsbedreigingen waaraan zij dagelijks worden blootgesteld.
Bovendien missen ze de middelen om voor zichzelf te handelen. Door het aanmoedigen en mogelijk maken van bottom-up sensornetwerken en het delen van de resulterende gegevens en kennis, wilde het door de EU gefinancierde project Making Sense de beschikbare gegevens en het begrip toevoegen en bijdragen aan een gezonder en schoner milieu.
Toolkit
Making Sense liet zien hoe open source-software, open-source hardware, digitale makerpraktijken en open ontwerp door lokale gemeenschappen kunnen worden gebruikt om hun omgeving beter te begrijpen. Het ontwikkelde een Citizen Sensing-toolkit voor bottom-up burgerwetenschap.
Drie Amsterdamse pilots
Urban Airq
Smart Kids Lab
Gammastraling begrijpen
Op basis van deze pilots hebben we een raamwerk ontwikkeld voor participatieve omgevingsmetingen. Het laat zien hoe burgers en gemeenschappen handvatten kunnen bieden om hun dagelijks milieubewustzijn te vergroten, actieve interventies in hun omgeving mogelijk te maken en hun individuele en collectieve praktijken te veranderen.
Stakeholders en financiering
Making Sense liep van november 2015 tot eind 2017. Het consortium bestond uit Waag (hoofdpartner - Nederland), University of Dundee (VK), Peer Educators Network en Science for Change (Kosovo), Institute for Advanced Architecture of Catalonia - IAAC (Spanje) en het EU Joint Research Center (België).
Dit project heeft financiering ontvangen van het onderzoeks- en innovatieprogramma Horizon 2020 van de Europese Unie onder subsidieovereenkomst nr. 688620.